UWEet - UWE extension for UMLet
A palette with UWE elements for Modelling Web Applications with UMLet.
UMLet is an open-source UML tool with a simple user interface. UMLet supports fast drawing of UML diagrams, export of diagrams to eps, pdf, jpg, svg, and to the clipboard, sharing diagrams using Eclipse, and creation of new, customized UML elements.

UWEet provides a palette containing elements with UWE stereotypes.
UWE 1.8 for UMLet 10.1 (last update: 2009-11-09)
The Readme file also includes information how to extend the palette with further UWE elements.
Screenshot: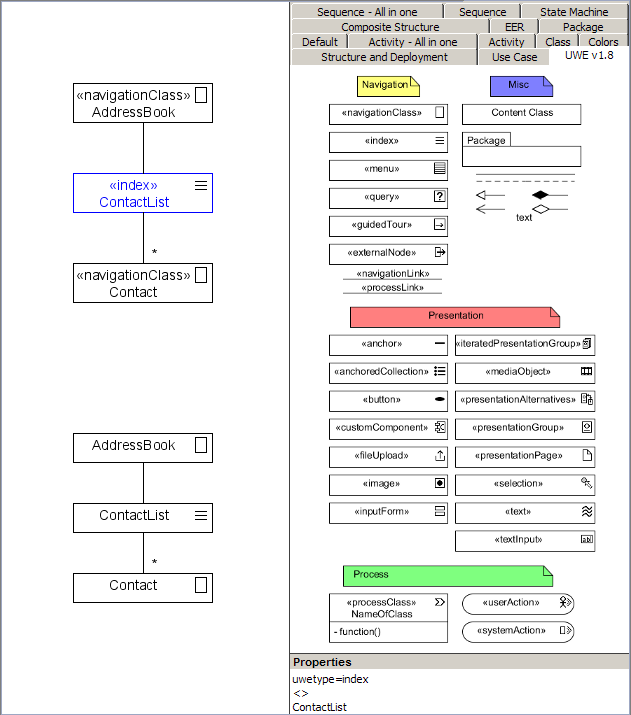 Previous versions
UWE 1.7 for UMLet 9.1 (last update: 2009-05-01)